Wellness Plans for Small Dogs
Give your small dog a healthy head start with a Pet Wellness Plan.
A Pet Wellness Plan includes all the basic preventive care your small but mighty dog needs for good long term health. From regular examinations and vaccinations to pharmacy products, fleas and tick prevention, and more, we've got your small dog covered.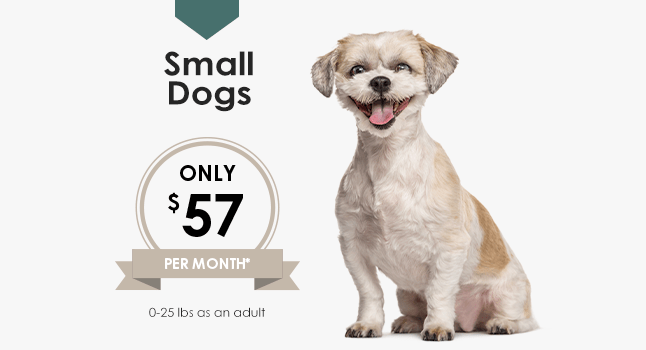 Cost Comparison
Small Dog Wellness Plan
< 25 LBS AS AN ADULT