Information For New Patients
Welcome to LakeCross Veterinary Hospital in Huntersville! You can find all the information you need to know for your pet's first appointment with us below.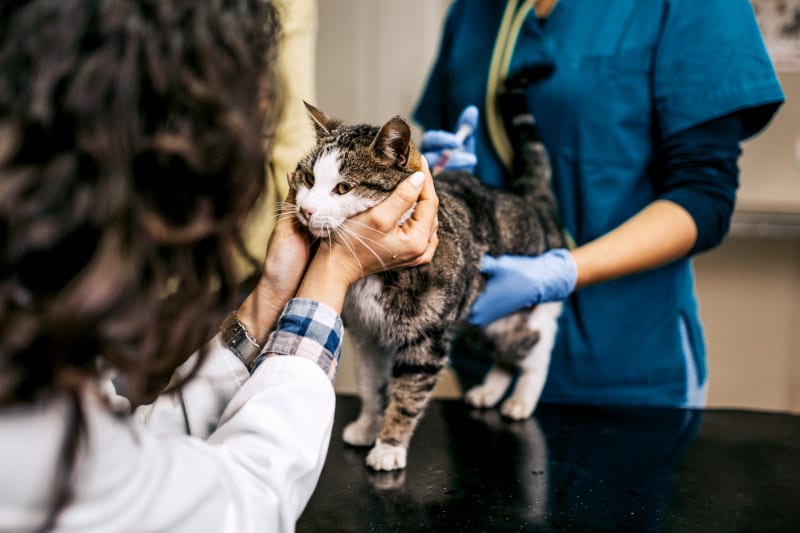 Pets are our passion. 
Our entire team is dedicated to the health and welfare of the animals we treat and the people who love them.
Here you can learn what to expect during your pet's first appointment, as well as information about our hospital from our frequently asked questions below.
We are always happy to accept new patients at our clinic. If you're looking for a vet in the Huntersville area, we'd love to welcome you to our veterinary family!
What to Expect at Your First Visit
Understanding what to expect during your pet's first visit to our veterinary hospital can help to make both you and your pet more comfortable. Our LakeCross Veterinary Hospital team will welcome you and your pet and will spend some time getting to know you both.
When You Arrive
Please arrive about 10 minutes early to fill out a New Patient Form for your pet. You may also download it to bring with you, or complete it online with the link below.
Meet Your Vet
Your vet will get to know you and your pet by reviewing your pet's health history and discussing any concerns or goals for your pet's care.
Full 'Nose to Tail' Exam
Your vet will then complete a full examination, thoroughly inspecting your pet's skin, coat, ears, eyes, nose, mouth, legs, joints, and abdomen.
Using a stethoscope, your vet will also listen to your pet's heart and lungs. Older pets may also have blood work to monitor their internal systems. At this appointment, we will ensure that all vaccinations or lab work are up-to-date.