Veterinary Dentistry in Huntersville
Our Huntersville vets provide veterinary dental and oral care for cats and dogs in Huntersville and throughout Mecklenburg County.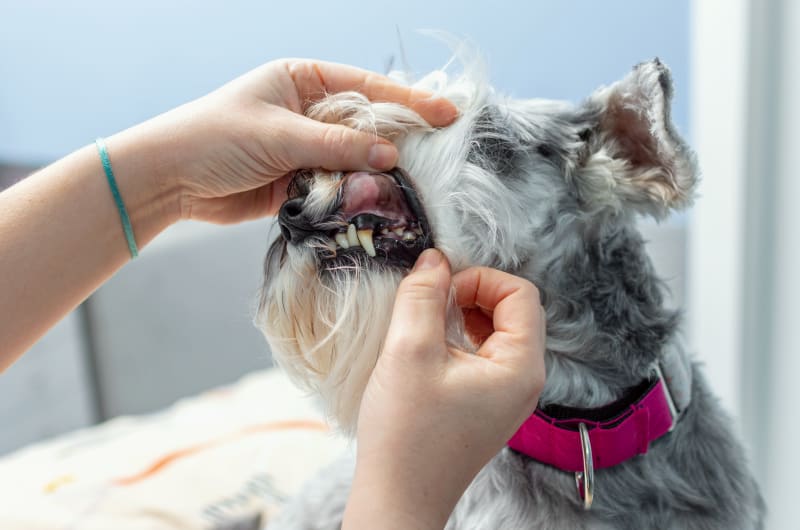 Dental Care for Cats & Dogs
Just like humans, cats and dogs need to have regular dental examinations and hygiene to keep their teeth strong and healthy.
Our veterinarians provide complete dental care, including professional cleanings, dental x-rays, dental surgery, and client education on at-home dental care.
Annual Cleanings & Exams
Your pet should have dental appointment at least once a year, and more often if they are prone to dental problems.
Your pet's annual dental cleaning and exam will include the following elements.
Pet Dental Care FAQ 
Have questions about your pet's dental care? Read the Frequently Asked Questions we've received from other customers.
 Dental Care & Anesthesia
When you visit the dentist, you understand that the process is designed to keep your mouth healthy. Your dentist can explain procedures to you, and so you accept them and let the dentist get on with it.
Cats and dogs do not understand any of this – and so they react by trying to escape or even biting. We perform all dental procedures under anesthesia because it allows us to care for your pet's teeth safely, and with less stress for the animal.