Dr. Alexa Radley is a veterinarian at LakeCross Veterinary Hospital in Huntersville with a particular interest in veterinary ultrasound, surgery and feline medicine.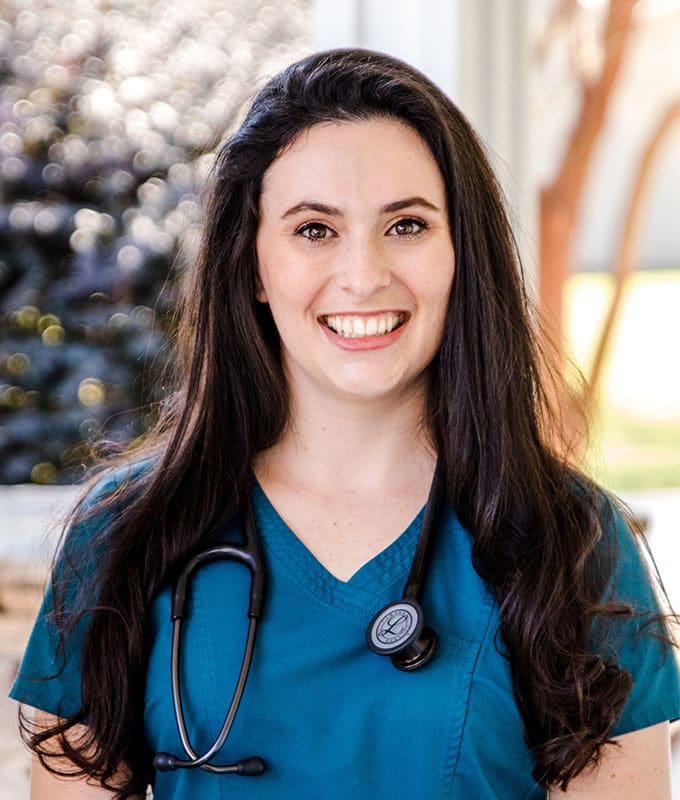 Alexa Radley
DVM
Dr. Alexa Radley
Dr. Radley was born in Rochester, NY but grew up in Hagerstown Maryland. She knew from a young age that she wanted to be a veterinarian.
Dr. Radley attended Virginia Tech for her undergraduate education and worked as a veterinary assistant for several years before attending Ross University School of Veterinary Medicine in St. Kitts. 
Her clinical year was spent at Auburn University College of Veterinary Medicine.
Following her graduation in 2021, Dr. Radley moved to Charlotte and began her career as a veterinarian here at LakeCross Veterinary here in Huntersville.
Her particular interests include ultrasound, surgery and feline medicine.
In her free time Dr. Radley likes doing yoga, working out, reading and spending time with her fiancé and two cats Lulu and Nylah